"Visions of dystopia" is born from the association of two composers, Damien Maurel & Eric Juskewycz, gathered together by their passion for music and cinema.
We are composing for:
films,
advertisements,
trailers,
video games,
music albums
Musicians (guitar, bass, keyboard), we try to bring as much realism and intensity as possible to our productions.
To date, our productions are mainly oriented towards Sci-Fi, horror, epic and fantastic atmospheres.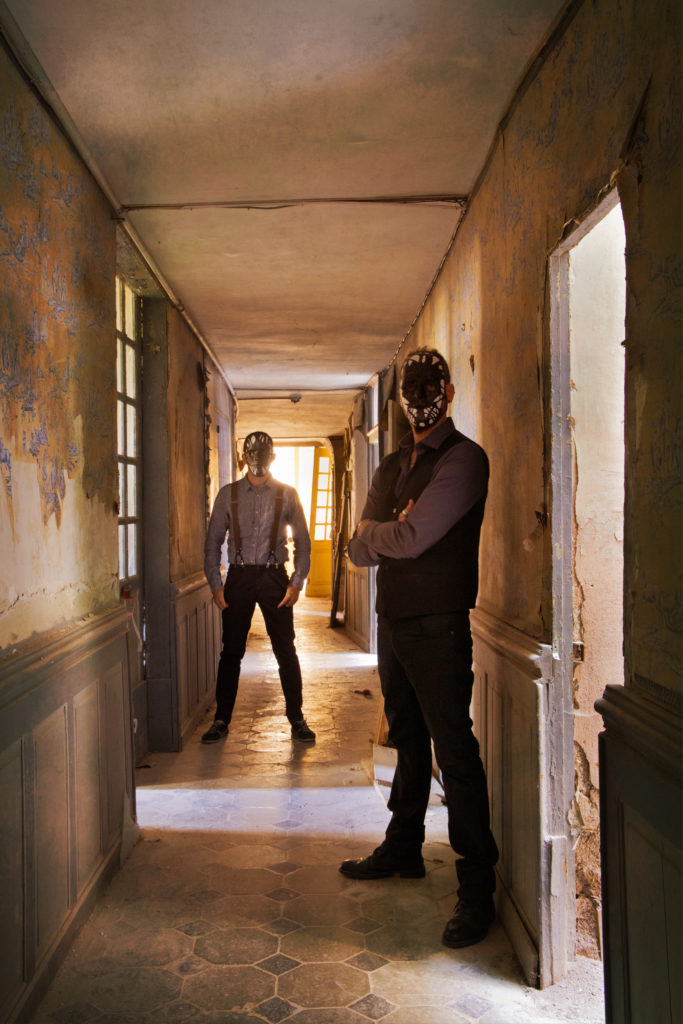 Photo from the shooting of the clip "The Call"